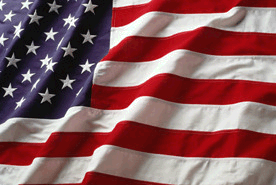 Puerto Rico's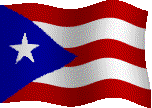 65th INFANTRY REGIMENT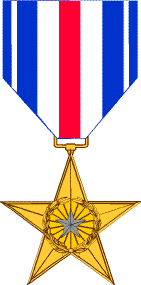 SILVER STAR
HEADQUARTERS 3D INFANTRY DIVISION
GENERAL ORDERS # 197 - 29 MAY 1952
First Lieutenant Antonio Rodriguez Balinas, # 01685780, Infantry, Company "F", 65th Infantry, 3d Infantry Division, United States Army. On 23 December 1951, Company "G", reinforced by the weapons platoon of Company "F", attacked heavily fortified hostile positions on Hill 200, near Sangyon-Myon, Korea. Lieutenant Rodriguez Balinas, platoon leader of the weapons platoon, attached himself to the assault platoon in order to direct close support fire from the mortars and 57 millimeter rifles of his platoon. After the supporting fire was lifted, he joined the assault platoon in its attack on the well entrenched enemy. Firing his carbine and throwing hand grenades, he effectively destroyed one hostile position. During the course of this vicious fighting, Lieutenant Rodriguez Balinas lost his carbine but, armed with only two hand grenades, he undauntedly charged another position manned by an enemy machine gun crew. He fearlessly walked through the lethal hail of fire directly toward the hostile bunker, hurled his hand grenades and completely destroyed the position and its occupants. Although painfully wounded in this action, he refused evacuation until the last of the wounded men had been removed to safety. Lieutenant Rodriguez Balinas' outstanding gallantry and inspirational leadership were instrumental in the success of the mission and reflect the highest credit upon himself and the military service. Entered the Federal Service from Puerto Rico.
Source: Record Group 338: General Orders 3rd Infantry Division, Boxes 129 to 131 -
National Archives and Records Administration, College Park, Maryland.