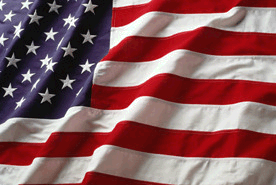 Puerto Rico's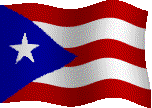 65th INFANTRY REGIMENT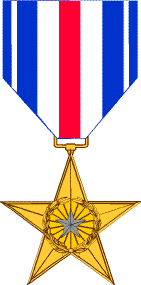 SILVER STAR
HEADQUARTERS 3D INFANTRY DIVISION
GENERAL ORDERS # 311 - 2 August 1953
First Lieutenant BOBBIE G. ATTERBERRY, 02028541, Infantry, Company "f", 65th
Infantry Regiment, 3d Infantry Division, United States Army. On the afternoon of
10 June 1953, Company "F" commenced to attack enemy held Hill "412" in the vicinity
of Sagimak, Korea. In attempting to rush enemy positions on the reverse slope of
the hill, the assault unit was halted by a hail of grenades and small arms fire.
Lieutenant ATTERBERRY, braving the intense fire, moved about, reorganizing his men,
encouraging them and bolstering their morale by his courage and eagerness to access-
plish the mission. When his men had been resupplied with ammunition, Lieutenant
ATTERBERRY personally led the renewed attack on the enemy positions. As he moved
over the skyline, a white phosphorus grenade burst nearby, wounding him. Despite
this, Lieutenant ATTERBERRY continued his determined charge towards the entrenched
enemy, hurling grenades at the foe until his supply was expended. He then took his
carbine and sprayed the area with rapid fire. The effective placement of his gren-
ades and carbine fire mortally wounded several of the enemy and rendered others as
casualties. Meanwhile, the rest of the assault unit, inspired by the fighting spirit
of Lieutenant ATTERBERRY, succeeded in overrunning the remaining enemy positions on
the hill. Shortly thereafter, the enemy counterattacked in reinforced platoon
strength. In the ensuing action, Lieutenant ATTERBERRY continually moved from one
exposed position to another to ascertain the enemy's movements and give instructions
for supporting fires. His commands enabled the artillery, coupled with his com-
pany's small arms fire, to break up the counterattack, thus securing the objective
for his raiding force. Lieutenant ATTERBERRY'S outstanding gallantry and devotion
to duty reflect great credit upon himself and the military service. Entered the
Federal service from Colorado.
Source: Record Group 338: General Orders 3rd Infantry Division, Boxes 129 to 131 -
National Archives and Records Administration, College Park, Maryland.