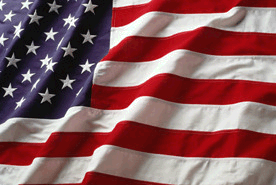 Puerto Rico's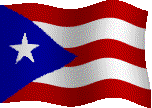 65th INFANTRY REGIMENT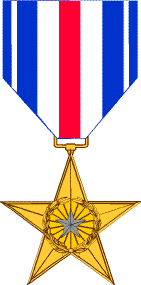 SILVER STAR
HEADQUARTERS 3D INFANTRY DIVISION
GENERAL ORDERS # 21 - January 1950
FIRST LIEUTENANT CHARLES H. FLEMING, 0971789, Infantry, Company
"K", 65th Infantry, 3d Infantry Division, United States Army. On 6
December 1950 at Majon-dong, Korea, Lieutenant Fleming distinguished
himself in action against an armed enemy. His platoon was attacked by
a numerically superior enemy force during the early morning hours.
Lieutenant Fleming, realizing the seriousness of the situation when his
platoon's position was penetrated, went to the assistance of a squad
that had been cut off. During the action he helped evacuate two wounded
men; to reach the position required going through small arms fire. After
he had returned to his original position he fired a rocket launcher
into the attacking enemy causing great havoc. During this action
Lieutenant Fleming's carbine jammed, he then grabbed a rifle which had
been discarded and fired it until he ran out of ammunition, then used his
pistol, and then picked up and used the rocket launcher. As a result of these
actions by Lieutenant Fleming the enemy were driven off and the area
restored. The extraordinary versatility, courage, and heroism displayed
by Lieutenant Fleming reflects great credit upon himself and the military
service. Entered the military service from the State of Connecticut.

Source: Record Group 338: General Orders 3rd Infantry Division, Boxes 129 to 131 -
National Archives and Records Administration, College Park, Maryland.