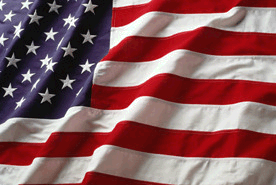 Puerto Rico's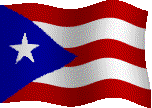 65th INFANTRY REGIMENT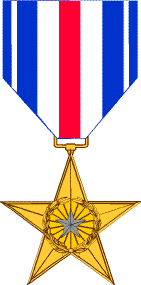 SILVER STAR
HEADQUARTERS 3D INFANTRY DIVISION
GENERAL ORDERS # 69 - 20 March 1951
FIRST LIEUTENANT JULIAN F. LOCKERMAN, 01039443, Infantry, Headquarters
Company, 1st Battalion, 65th Infantry, 3d Infantry Division, United States Army.
On 29 January 1951, near Sanuisil, Korea, Lieutenant Lockerman was in command
of a company that received a sudden attack by a strong enemy force. The command
post was destroyed and one platoon was forced to withdraw. Lieutenant
Lockerman, with complete disregard for his personal safety, immediately manned
a jeep-mounted machine gun and opened fire on the advancing foe. Despite his
exposed position and the fact that the enemy's attention was directed solely at
him, Lieutenant Lockerman remained with the gun and fought off four enemy attacks.
His murderous fire inflicted so many casualties on the enemy that he was forced
to retreat. The courage and devotion to duty displayed by Lieutenant Lockerman
reflect great credit upon himself and the military service. Entered the military
service from the State of Georgia.
Source: Record Group 338: General Orders 3rd Infantry Division, Boxes 129 to 131 -
National Archives and Records Administration, College Park, Maryland.