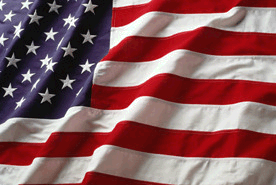 Puerto Rico's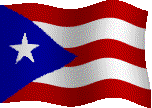 65th INFANTRY REGIMENT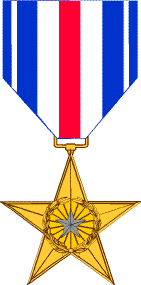 SILVER STAR
HEADQUARTERS 3D INFANTRY DIVISION
GENERAL ORDERS # 255 - 5 July 1951
FIRST LIEUTENANT CHARLES H. FLEMING, 0971789, Infantry, Company "K", 65th
Infantry, 3d Infantry Division, United States Army. On 31 January 1951, near
Songhongdong, Korea, Lieutenant FLEMING was leading his platoon in the attack
on a ridge line near Hill 582. As the unit reached the base of the objective,
it was suddenly fired on from the front and both flanks. Lieutenant FLEMING,
moving calmly and encouragingly among his men, ordered and led a savage bayonet
assault against the primary objective, causing the enemy soldiers to flee their
positions. Upon securing the objective, hostile automatic weapons fire was re-
ceived from a small hill to the front. When two of Lieutenant FLEMING'S Ser-
geants attempted to observe and locate the enemy weapons, he ordered them to
take cover and promptly took an exposed position, deliberately drawing the
enemy fire and observing with his binoculars. Locating one hostile weapon, he
pointed it out to his machine gunner and was attempting to locate more when
mortally wounded. Lieutenant FLEMING'S selfless gallantry and outstanding
leadership instilled the highest admiration in the hearts of his men and reflect
great credit upon himself and the military service. Entered the military
service from the State of Connecticut.
Source: Record Group 338: General Orders 3rd Infantry Division, Boxes 129 to 131 -
National Archives and Records Administration, College Park, Maryland.