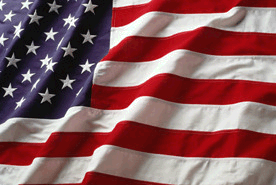 Puerto Rico's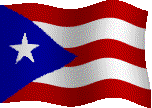 65th INFANTRY REGIMENT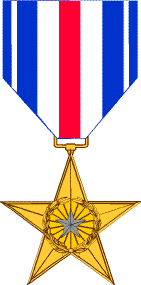 SILVER STAR
HEADQUARTERS 3D INFANTRY DIVISION
GENERAL ORDERS # 194 - 22 June 1953
First Lieutenant RICHARD E. CAVAZOS, 064593, Infantry, Company "E", 65th Infan-
ry Regiment, 3d Infantry Division, United States Army. During the early morning
hours of 25 February 1953, Company "E", of which Lieutenant CAVAZOS was a platoon
leader, was attacked by a large enemy force in the vicinity of Sangdong-Ni, Korea.
The friendly company repulsed the hostile assault and inflicted numerous casualties.
By the light of a flare, Lieutenant CAVAZOS observed an enemy soldier lying wounded
not far to the front of his position. He requested and obtained permission to lead
a small force to secure the prisoner. Intense enemy mortar and small arms fire com-
pletely blanketed the route to be covered. Nevertheless, Lieutenant CAVAZOS, with
complete disregard for his personal safety, continued alone through the enemy fire
to capture and return with the enemy soldier. Lieutenant CAVAZOS' outstanding gal-
lantry and devotion to duty reflect great credit upon himself and the military ser-
vice. Entered the Federal service from Texas.
Source: Record Group 338: General Orders 3rd Infantry Division, Boxes 129 to 131 -
National Archives and Records Administration, College Park, Maryland.