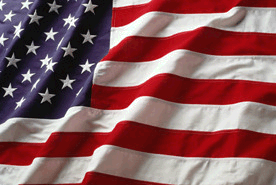 Puerto Rico's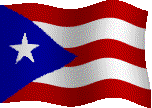 65th INFANTRY REGIMENT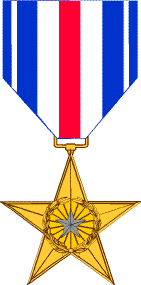 SILVER STAR
HEADQUARTERS 3D INFANTRY DIVISION
GENERAL ORDERS # 18 - 25 January 1951
FIRST LIEUTENANT ROBERT M. HORAN, 027704, Infantry, Company "B", 65th
Infantry, 3d Infantry Division, United States Army. On 17 October 1950, Lieutenant
Horan volunteered to lead a motorized patrol from Ch'up'ungnyong-ni, Korea
to investigate a report that another company of the regiment was engaged
in an intense fire fight with an estimated enemy force of three hundred men,
and to render assistance to the besieged company or request any additional support
required. Enroute, at Tommak-tong, Korea, Lieutenant Horan's patrol engaged
the enemy, inflicted considerable casualties, and captured two of the enemy.
When the enemy had been routed, Lieutenant Horan personally led his
patrol in pursuit. Although in this gallant action, undertaken without regard
for his personal safety, Lieutenant Horan was mortally wounded by the enemy,
His aggressive leadership inspired his men to complete their pursuit and destruction
of the enemy. Lieutenant Horan's outstanding initiative and heroism on this
occasion are in keeping with the highest traditions of the military service.
Entered the military service from the State of Wisconsin.
Source: Record Group 338: General Orders 3rd Infantry Division, Boxes 129 to 131 -
National Archives and Records Administration, College Park, Maryland.