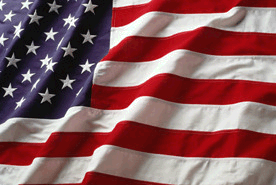 Puerto Rico's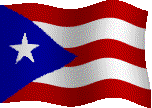 65th INFANTRY REGIMENT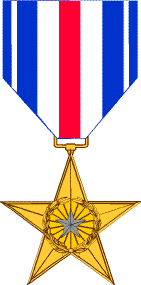 SILVER STAR
HEADQUARTERS 3D INFANTRY DIVISION
GENERAL ORDERS # 214 - 22 June 1951
FIRST LIEUTENANT SMITH B. CHAMBERLAIN, 027587, Infantry, Company "F',
65th Infantry, 3d Infantry Division, United States Army. On 31 March 1951,
near Choksong-myon, Korea, Lieutenant CHAMBERLAIN, well in advance of his
platoon, was leading the unit in an attack on Hill 398. When the platoon
came under heavy enemy mortar fire, he returned through the shelled area
and brought his men forward. Reaching a wall-like cliff, the unit was
forced to take cover as the enemy hurled down grenades; but Lieutenant
CHAMBERLAIN, followed by only two enlisted men, aggressively climbed in the
direction from which the grenades were falling and engaged the enemy. On
the arrival of one squad, Lieutenant CHAMBERLAIN gallantly initiated an
attack but was repulsed by the intense hostile fire. Observing another
platoon flanking the enemy, he held his position and maintained a base of
fire which materially aided the assaulting unit o close with and route the
enemy. Lieutenant CHAMBERLAIN'S gallantry and courage were an inspiration
to his men and reflect great credit upon himself and and the military service.
Entered the military service from the State of New York.
Source: Record Group 338: General Orders 3rd Infantry Division, Boxes 129 to 131 -
National Archives and Records Administration, College Park, Maryland.