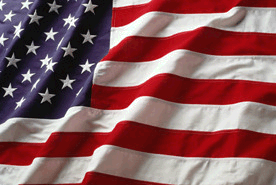 Puerto Rico's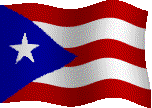 65th INFANTRY REGIMENT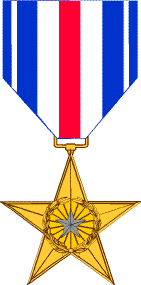 SILVER STAR
HEADQUARTERS 3D INFANTRY DIVISION
APO 468
GENERAL ORDERS # 247 - 4 JULY 1951
FIRST LIEUTENANT ALBERT M. GARBADE JR., 0537624, Infantry, Company "H", 65th
Infantry, 3d Infantry Division, United States Army. On 26 April 1951, near
Ilbisang-ni, Korea, when Lieutenant GARBADE'S platoon was suddenly attacked by an
overwhelming enemy force, he issued the order to withdraw. After checking the
positions to insure that all of his men had safely withdrawn, Lieutenant GARBADE,
the last man to leave the hill, was descending when he suddenly encountered several
enemy soldiers. Killing one and wounding another, his actions confused and delayed
the enemy attack long enough to enable the friendly forces to reorganize.
Assembling his platoon a short time later, Lieutenant GARBADE led his men in a
savage counterattack which resulted in the recapture of the hill and the restor-
ation of the former platoon perimeter. The outstanding gallantry, initiative,
and leadership displayed by Lieutenant GARBADE reflect great credit upon himself
and the military service. Entered the military service from the State of New York.
Source: Record Group 338: General Orders 3rd Infantry Division, Boxes 129 to 131 -
National Archives and Records Administration, College Park, Maryland.