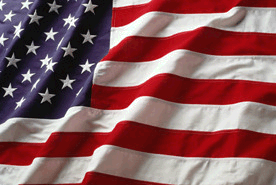 Puerto Rico's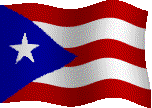 65th INFANTRY REGIMENT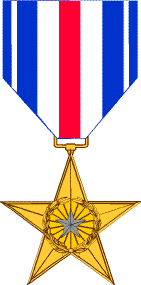 SILVER STAR
HEADQUARTERS 3D INFANTRY DIVISION
GENERAL ORDERS # 249 - 4 July 1951
FIRST LIEUTENANT CHARLES E. BOYLE, 01337269, Infantry, Headquarters and
Headquarters Company, 65th Infantry, 3d Infantry Division, United States Army.
On 1 March 1951, near Tukto, Korea, Lieutenant BOYLE, acting as an aerial ob-
server on a reconnaissance mission, repeatedly requested the pilot to fly the
aircraft at low altitudes, heedless of enemy ground fire, in order to better
view enemy positions and entrenchment's and pinpoint their locations. While
flying at extremely low altitudes, Lieutenant Boyle, observing a fire fight be-
tween friendly forces and the enemy, noted a wounded soldier being evacuated
by a comrade. Knowing the danger of landing the aircraft where none had ever
landed before and fully aware that in evacuating the wounded man in his air-
craft it would be necessary for him to remain behind and be exposed to the
heavy enemy fire falling in the area, he gallantly urged the pilot to land.
After successfully landing and determining that the soldier was wounded too
seriously to be evacuated in their type of aircraft, Lieutenant BOYLE and the
pilot returned to the home base to obtain a helicopter. The selfless concern
for the safety of the soldier displayed by Lieutenant BOYLE reflects great
credit upon himself and the military service. Entered the military service
from the Commonwealth of Virginia.
Source: Record Group 338: General Orders 3rd Infantry Division, Boxes 129 to 131 -
National Archives and Records Administration, College Park, Maryland.