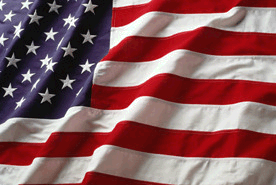 Puerto Rico's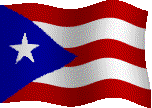 65th INFANTRY REGIMENT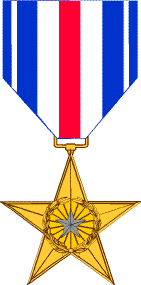 SILVER STAR
HEADQUARTERS 3D INFANTRY DIVISION
GENERAL ORDERS # 216 - 22 June 1951
FIRST LIEUTENANT JOSE R. MARTINEZ, 01339897, Infantry, Headquarters
and Headquarters Company, 2d Battalion, 65th Infantry, 3d Infantry Division,
United States Army. On 26 April 1951, the 2d Battalion was ferociously
attacked by two enemy regiments in the vicinity of Ilbisang-ni, Korea. In
the ensuing battle, the battalion command post was brought under heavy fire
from automatic weapons and mortars. From his position in the post, Lieutenant
MARTINEZ saw that panic was beginning to spread among the friendly troops
and revealing himself constantly to enemy fire he moved forward to rally
the men. Working his way among them, he encouraged and reorganized the
soldiers into a stable defense line. In spite of the fierce continuing
engagement, he successfully controlled the line, thus releasing the pressure
of the attack and enabling the men to hold their positions. Lieutenant
MARTINEZ' fearless action and exemplary initiative reflect the highest credit
upon himself and are in keeping with the most gallant traditions of the
military service. Entered the military service from Puerto Rico.
Source: Record Group 338: General Orders 3rd Infantry Division, Boxes 129 to 131 -
National Archives and Records Administration, College Park, Maryland.