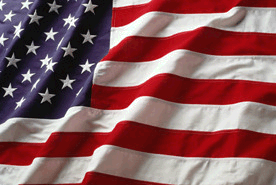 Puerto Rico's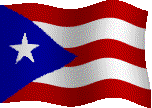 65th INFANTRY REGIMENT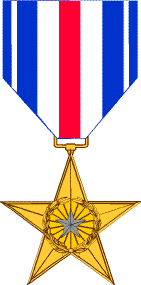 SILVER STAR
HEADQUARTERS 3D INFANTRY DIVISION
GENERAL ORDERS # 145 - 12 April 1952
FIRST LIEUTENANT MELQUIADES GAVILAN, 0974369, Infantry, Company "E",
65th Infantry, 3d Infantry Division, United States Army. On 11-12 December
1951, elements of Company "E" were assigned the mission of attacking Hill 168
near Toyon-ni, Korea, and securing prisoners. The objective of the Third
Platoon, led by Lieutenant GAVILAN, was a prominent point on the hill, which
was firmly defended by a well-entrenched and heavily armed enemy force.
Advancing through the continuous hail of hostile fire the platoon was pinned
down approximately 50 yards from their objective by an intense volley of
automatic-weapons, small-arms and grenade fire. Realizing a flank attack was
the only solution, Lieutenant GAVILAN moved about the embattled terrain,
shouting words of encouragement to the men and leading them in a new flank
assault. Before reaching the objective he observed one of his men lying
seriously wounded near an enemy bunker and in danger of being further wounded.
With utter disregard for his personal safety, Lieutenant GAVILAN fearlessly
exposed himself to the lethal spray of enemy bullets to go to the side of his
wounded comrade and, though receiving a bullet and shrapnel wound in his leg,
he disregarded the intense pain and carried the wounded man to a place of
comparative safety. Refusing medical attention, he remained with his men and
vigorously pressed the assault until the enemy was forced to pull back to
secondary positions. Lieutenant GAVILAN'S gallantry reflects the highest
credit upon himself and the military service. Entered the Federal service
from Florida.
Source: Record Group 338: General Orders 3rd Infantry Division, Boxes 129 to 131 -
National Archives and Records Administration, College Park, Maryland.