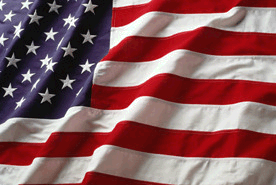 Puerto Rico's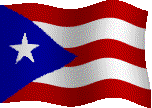 65th INFANTRY REGIMENT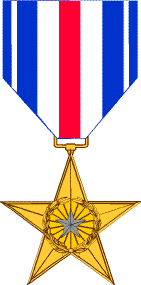 SILVER STAR
HEADQUARTERS 3D INFANTRY DIVISION
GENERAL ORDERS # 278 - 13 July 1951
SECOND LIEUTENANT ANTONIO RODRIGUEZ BALINAS, 01685780, Infantry, Company "F", 65th Infantry, 3d Infantry Division, United States Army. On 23 April 1951, while occupying defensive positions on Hill 305, in the vicinity of Ognyo-bong, Korea, Company "F" was subjected to a furious attack by an estimated 300 enemy. During the ensuing attack, Lieutenant RODRIGUEZ BALINAS, leader of the Second Platoon, continuously moved through withering hostile fire, encouraging and directing his men. Upon learning that the platoon's left flank was exposed, he personally went to the imperiled position to evaluate the situation and later returned with a squad to reinforce the weakened flank. Although the supply of ammunition was becoming critically low, he determinedly fought on until a re- supply of ammunition arrived. Lieutenant RODRIGUEZ BALINAS'S gallantry under fire inspired the members of his unit to contain the enemy attack and reflects the highest credit upon himself and the military service. Entered the military service from Puerto Rico.
Source: Record Group 338: General Orders 3rd Infantry Division, Boxes 129 to 131 -
National Archives and Records Administration, College Park, Maryland.