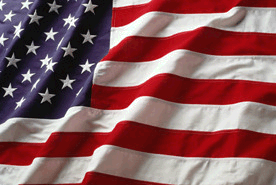 Puerto Rico's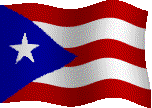 65th INFANTRY REGIMENT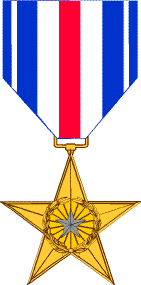 SILVER STAR
GENERALORDERS # 92 - 11 APRIL 1951

Second Lieutenant Pablo Ramirez, 0954382, Infantry, Company "A", 65th Infantry,
3d Infantry Division, United States Army. On 1 February 1951, Lieutenant
Ramirez led his platoon in an assault on Hill 449 in the vicinity of Kalgok, Korea.
In the initial phase of the assault an enemy mortar barrage killed one of
the men of the platoon and wounded two others. The platoon was disorganized by
the terrific barrage, but Lieutenant Ramirez immediately reorganized his men and
continued the attack on the hill in spite of the mortar and small arms fire. He
discovered two wounded men and evacuated them. Upon reaching a third man, he was
killed by a second mortar barrage. The bravery and gallantry displayed by Lieutenant
Ramirez was and inspiration to his men and exemplifies the highest traditions
of the military service. Entered the military service from Puerto Rico.
Source: Record Group 338: General Orders 3rd Infantry Division, Boxes 129 to 131 -National Archives and Records Administration, College Park, Maryland.