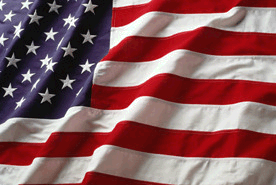 Puerto Rico's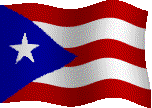 65th INFANTRY REGIMENT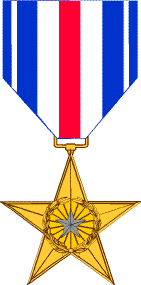 SILVER STAR
HEADQUARTERS 3D INFANTRY DIVISION
GENERAL ORDERS # 256 - 14 July 1953
Second Lieutenant ROBERT E. HARP, 01926049, Infantry, Company "F", 65th Infantry
Regiment, 3d Infantry Division, United States Army. On the afternoon of 10 June
1953, Company "F" commenced an attack on heavily entrenched hostile positions on
Hill "412" in the vicinity of Sagimak, Korea. After destroying two enemy held caves
on the forward slope in the initial contact, the assault was momentarily halted by
intense hostile small arms, grenade and mortar fire. Immediately, Lieutenant HARP,
who was in command of a support element, made his way to the most forward point of
advance. Calling for volunteers, heavily armed with grenades, he led his men in a
charge across the shell torn crest and descended on the enemy defenses. While hurl-
ing grenades with devastating accuracy and ordering his men to effective action, a
hostile concussion grenade exploded at his side. Stunned and dazed by the explosion,
he nevertheless led his men straight to the enemy trenches, ordering them to return
to friendly lines only when ammunition was expended. He permitted himself to be
evacuated only when ordered to do so by his commanding officer. Lieutenant HARP'S
outstanding gallantry and devotion to duty reflect great credit upon himself and the
military service. Entered the Federal Service from Ohio.
Source: Record Group 338: General Orders 3rd Infantry Division, Boxes 129 to 131 -National Archives and Records Administration, College Park, Maryland.