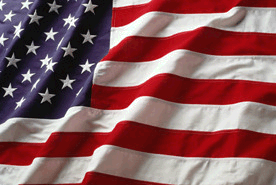 Puerto Rico's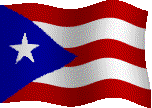 65th INFANTRY REGIMENT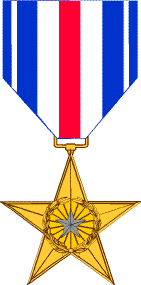 SILVER STAR
HEADQUARTERS 3D INFANTRY DIVISION
GENERAL ORDERS # 245 - 3 July 1951
CAPTAIN EDWARD A. KONEK, 01304913, Infantry, Company "K", 65th Infantry,
3d Infantry Division, United States Army. During the early morning hours on
27 April 1951 in the vicinity of Uijongbu, Korea, Company "K" was attacked and
eventually outflanked by a numerically superior enemy force. Calmly organiz-
ing his unit, Captain KONEK directed an orderly withdrawal to the adjacent
"B" Company defensive perimeter, where he supervised the consolidation of
positions before taking cover himself. Under the cover of darkness, the enemy
succeeded in surrounding the friendly force, and subjected it to intense fire.
Near dawn, approximately three hundred enemy reinforcements were observed ap-
proaching the unit's positions. Immediately deploying one platoon in a flank-
ing movement, Captain KONEK led the remainder of his men in a mass bayonet
assault, driving a wedge through the enemy encirclement and enabling the be-
leagured troops to begin a withdrawal. Although the enemy poured continual
fire into the withdrawing companies from positions on a commanding ridge,
Captain KONEK'S courageously remained in a completely exposed area, success-
fully directing his troops to safety with a minimum of casualties. Captain
KONEK'S gallantry and aggressive leadership reflect great credit upon himself
and the military service. Entered the military service from the State of
Maryland.
Source: Record Group 338: General Orders 3rd Infantry Division, Boxes 129 to 131 -National Archives and Records Administration, College Park, Maryland.