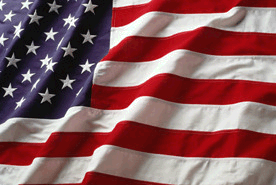 Puerto Rico's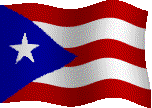 65th INFANTRY REGIMENT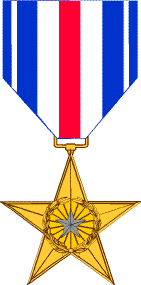 SILVER STAR
HEADQUARTERS 3D INFANTRY DIVISION
GENERAL ORDERS #46 - 14 February 1951
CAPTAIN GEORGE F. AMMON, JUNIOR,0 - 1325628, Infantry, Commanding Officer
of Company "A", 65th Infantry, 3d Infantry Division, United States Army. On
22 December 1950, at Hungnam, Korea, Captain Ammon's company was in a defen-
sive position when attacked by an estimated two hundred enemy troops. Immediately,
Captain Ammon, boldly went to the foremost forward position of his company,
skillfully redeployed his troops and directed their fire upon the onrushing
foe. While directly exposed to the enemy, he continuously moved among his men
giving encouragement and directing the defense, and as a result of his deter-
mined leadership and professional skill, eight seven casualties were inflicted
on the enemy while his unit was almost unscathed. The enemy was forced to with-
draw. Captain Amman's gallantry and exemplary leadership reflect great credit
upon himself and the military service. Entered the military service from the
State of Mississippi.
Source: Record Group 338: General Orders 3rd Infantry Division, Boxes 129 to 131 -National Archives and Records Administration, College Park, Maryland.