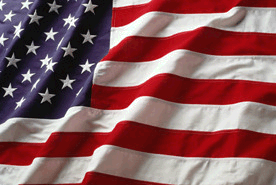 Puerto Rico's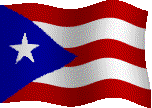 65th INFANTRY REGIMENT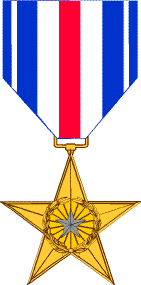 SILVER STAR
HEADQUARTERS 3D INFANTRY DIVISION
GENERAL ORDERS # 217 - 22 June 1951
CAPTAIN TOMAS H. GUFFAIN, 01287699, Infantry, Company "F", 65th Infantry,
3d Infantry Division, United States Army. On 1 April 1951, while leading his
company in an attack to seize Hill 398 near Sopyonchon, Korea, Captain GUFFAIN
was confronted with the task of assaulting enemy emplacements over extremely
rough terrain. Despite a devastating air attack, the enemy remained strongly
entrenched and apparently determined to hold their positions. Captain GUFFAIN,
at the beginning of the assault up the hill's steep slope, moved fearlessly
forward, in the face of withering enemy fire, to supervise the action. Real-
izing the need for effective leadership, Captain GUFFAIN remained close to the
leading elements of the attack until they reached the crest of the hill, forcing
the enemy to withdraw. The gallantry and courage displayed by Captain
GUFFAIN were an inspiration to the men in his command and reflect the highest
credit upon himself and the military service. Entered the military service
from Puerto Rico.
Source: Record Group 338: General Orders 3rd Infantry Division, Boxes 129 to 131 -National Archives and Records Administration, College Park, Maryland.