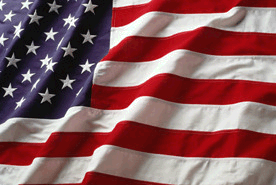 Puerto Rico's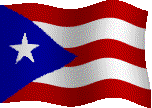 65th INFANTRY REGIMENT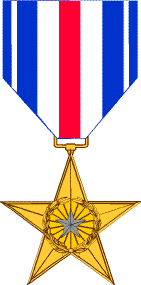 SILVER STAR
HEADQUARTERS 3D INFANTRY DIVISION
GENERAL ORDERS # 534 - 24 November 1951
CAPTAIN RAYMOND J. RUSH, JR., 01286897, Infantry, Company "B". 65th Infan-
try, 3d Infantry Division, United States Army. On 27 September 1951, Company
"B", occupying defensive positions on Hill 246 near Pangsok-tong, Korea, was
fiercely attacked and overrun by an estimated 300 enemy troops. As elements
of the company began to fall back, Captain RUSH, Company Commander, left the
comparative safety of his foxhole and, shouting encouragement and firing his
weapon into the assaulting enemy, inspired the men to turn and resist the foe.
Although wounded by an enemy grenade, he refused medical attention and con-
tinued to move among his soldiers, his confident manner and vigorous exhorta-
tions instilling in them a will to fight. The gallant leadership and personal
courage displayed by Captain RUSH were instrumental in repulsing the hostile
attack and reflect great credit upon himself and the military service. Entered
the military service from the State of Ohio.
Source: Record Group 338: General Orders 3rd Infantry Division, Boxes 129 to 131 -National Archives and Records Administration, College Park, Maryland.