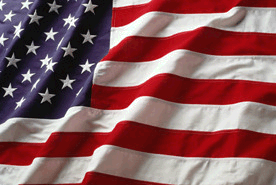 Puerto Rico's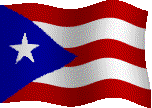 65th INFANTRY REGIMENT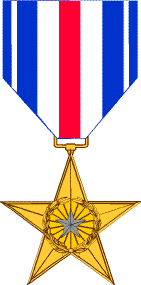 SILVER STAR
HEADQUARTERS 3D INFANTRY DIVISION
GENERAL ORDERS # 533 - 22 November 1951
CAPTAIN (then FIRST LIEUTENANT) ROMEO H. BUCKNELL, Jr., 01330151, Infantry,
Company "A", 65th Infantry, 3d Infantry Division, United States Army. On 19
March 1951, near Yuman-ni, Korea, Captain Bucknell, commanding a Battle Patrol
Platoon of Company "B", fearlessly led his unit in an assault against a numeri-
cally superior and entrenched enemy force on Hill 114. Fully exposing himself
at all times to the withering hostile fire, he was twice wounded; but undaunted,
routing the enemy from the hill. Only after the objective had been secured and
he had defensively deployed the platoon did he accept medical treatment for his
wounds. The gallant leadership and courage exhibited by Captain BUCKNELL re-
flect high credit upon himself and the military service. Entered the military
service from the State of New York.
Source: Record Group 338: General Orders 3rd Infantry Division, Boxes 129 to 131 -National Archives and Records Administration, College Park, Maryland.