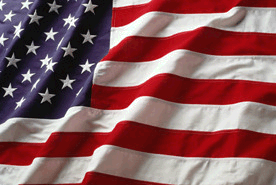 Puerto Rico's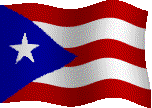 65th INFANTRY REGIMENT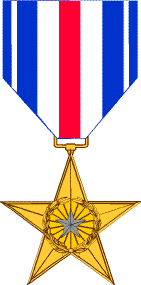 SILVER STAR
HEADQUARTERS 3D INFANTRY DIVISION
GENERAL ORDERS # 197 - 17 June 1951
CORPORAL EDUARDO MAISONET ZENO, RA30415410, Infantry, Company "C", 65th
Infantry, 3d Infantry Division, United States Army. On 14 February 1951,
near Noha-dong, Korea, the first platoon of Company "C" came under intense
automatic fire as it was attacking enemy troops which had infiltrated friendly
lines. Corporal MAISONET ZENO, entirely on his own initiative and
disregarding his personal safety, traveled over seventy five yards over open
ground under enemy fire until he was approximately twenty five yards from
the enemy positions. At this point he signaled to his platoon to cease
fire and rushing toward the emplacement, threw a hand grenade which destroyed
the position. Corporal MAISONET ZENO'S removal of this dangerous obstacle
allowed the rest of his unit to advance and successfully accomplish its
mission. The gallantry and courage displayed by Corporal MAISONET ZENO
reflect great credit upon himself and are in keeping with the highest traditions
of the military service. Entered the military service from Puerto Rico.
Source: Record Group 338: General Orders 3rd Infantry Division, Boxes 129 to 131 -National Archives and Records Administration, College Park, Maryland.