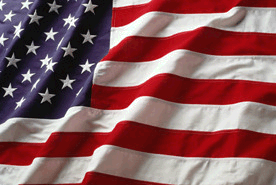 Puerto Rico's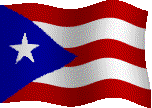 65th INFANTRY REGIMENT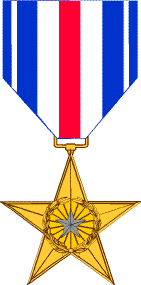 SILVER STAR
HEADQUARTERS 3D INFANTRY DIVISION
GENERAL ORDERS # 93 - 5 March 1952
CORPORAL ALFONSO RODRIGUEZ MARTINEZ, US50104347, Infantry, Company "E", 65th Infantry, 3d Infantry Division, United States Army. On 11-12 December 1951, elements of Company "E" assaulting a well-entrenched foe on Hill 168 near Toyon-ni, Korea, were subjected to heavy hostile small arms and automatic weapons fire. Corporal RODRIGUEZ MARTINEZ, a machine gunner, immediately selected a position from which he could deliver maximum fire into the enemy positions, and from this advantageous but exposed location, he laid down such an effective volume of fire that his comrades were able to continue their advance. Later during the engagement, due to the enemy's numerical superiority, the friendly forces were ordered to withdraw. Choosing to remain in his position, Corporal RODRIGUEZ MARTINEZ continued to fire this weapon with devastating results, forcing the enemy to concentrate all their fire power upon him. With such a lethal hail of fire directed at him, he was struck and mortally wounded. His courage and determination were instrumental in the safe withdrawal of his platoon and undoubtedly saved the lives of many of his comrades. Corporal RODRIGUEZ MARTINEZ'S selfless gallantry reflects the highest credit upon himself and the military service. Entered the military service from Puerto Rico.
Source: Record Group 338: General Orders 3rd Infantry Division, Boxes 129 to 131 -
National Archives and Records Administration, College Park, Maryland.