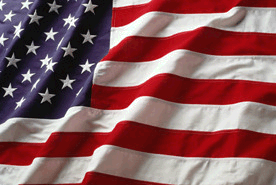 Puerto Rico's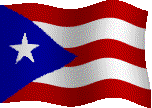 65th INFANTRY REGIMENT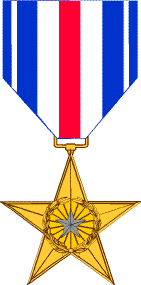 SILVER STAR
HEADQUARTERS 3D INFANTRY DIVISION
GENERAL ORDERS # 277 - 26 July 1953
Captain ANGEL L. TORRES, 0968116, Infantry, Company "B", 65th Infantry Regiment, 3d Infantry Division, United States Army. During the early morning hours of 11 June 1953, Company "b" was subjected to a heavy barrage of enemy artillery and mortar fire prior to a reinforced company raid on friendly positions in the vicinity of Kumhwa, Korea. With word of enemy contact with the forward elements of the second platoon, Captain TORRES, company commander, immediately proceeded to the entrenched positions where he could better direct and observe defensive operations. Upon arriving, he assumed complete command of the situation, effecting intense and successful counter fire measures. Moving among the widely dispersed fortifications, he instilled a high degree of confidence in the men with his words of encouragement, tactical directions and notably active participation in the fierce fire fight. Never once seeking the safety of shelter, he organized a searching patrol to recover and assist friendly casualties in their removal to rear areas. Captain TORRES, with complete disregard for his personal safety, led his small band of volunteers into the rain of
enemy artillery and mortar fire and successfully evacuated friendly casualties in addition to collecting valuable intelligence data. Captain TORRES' outstanding gallantry and devotion to duty reflect great credit upon himself and the military service. Entered the Federal Service from Puerto Rico.
Source: Record Group 338: General Orders 3rd Infantry Division, Boxes 129 to 131 -
National Archives and Records Administration, College Park, Maryland.