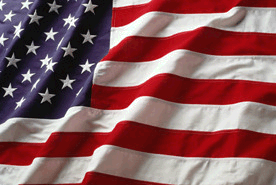 Puerto Rico's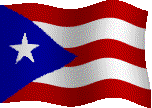 65th INFANTRY REGIMENT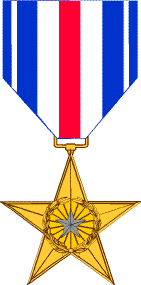 SILVER STAR
HEADQUARTERS 3D INFANTRY DIVISION
GENERAL ORDERS # 123 - 6 May 1951
LIEUTENANT COLONEL HERMAN W. DAMMER, 030634, Infantry, Battalion Commander,
2nd Battalion, 65th Infantry, 3d Infantry Division, United States Army. On 19
February 1951, near Kodong-ni, Korea, the 2nd Battalion, 65th Infantry, was
attacking well defended enemy positions. During the six hour attack on the
heavily defended, steep mountain, Colonel DAMMER on numerous occasions, with
complete disregard for his own safety, exposed himself to enemy small arms,
automatic weapons, mortar, and artillery fire. Assuming a position with the
leading rifle company in the attack, he effectively coordinated the fire and
maneuver of his entire command. On one occasion, exposing himself to a heavy
mortar and artillery barrage, he called effective counter battery fire upon the
enemy positions. Colonel DAMMER'S gallantry, outstanding leadership, and
aggressive actions were an inspiration to the officers and men whom he led and
reflect the highest credit upon himself and the military service. Entered the
military service from the State of New York.
Source: Record Group 338: General Orders 3rd Infantry Division, Boxes 129 to 131 -
National Archives and Records Administration, College Park, Maryland.