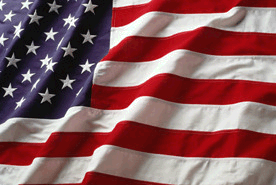 Puerto Rico's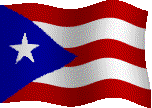 65th INFANTRY REGIMENT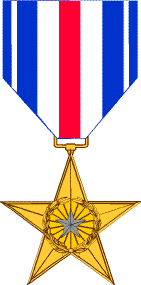 SILVER STAR
HEADQUARTERS 3D INFANTRY DIVISION
GENERAL ORDERS # 124 - 7 May 1951
MASTER SERGEANT FEDERICO MARTINEZ, RA6674819, Infantry, Company "G", 65th
Infantry, 3d Infantry Division, United States Army. On 31 January 1951,
Company "G" was assigned the mission of attacking Hill 262, south of Chungson -
gok, Korea. The enemy was well entrenched in concealed positions along the crest
of the hill. With mortars and heavy machine guns the enemy had successfully
held up the advance of another company of this battalion for several hours.
Sergeant MARTINEZ'S platoon was designated the assault platoon during this
attack. As the platoon was neared the top of the hill, the enemy fire became so
intense that the advance faltered. Completely ignoring his personal safety,
Sergeant MARTINEZ rushed to the front of his platoon and charged a machine gun
nest alone. He killed the crew with his rifle and hand grenades. Quickly
catching the spirit of the attack from Sergeant MARTINEZ his platoon rallied
and soon secured the hill. His inspiring action gave his platoon the spark of
aggressiveness that made a second assault of the enemy positions unnecessary
and consequently saved many lives. The gallantry and devotion to duty displayed
by Sergeant MARTINEZ reflect great credit on himself and the military service.
Entered the military service from Puerto Rico.
Source: Record Group 338: General Orders 3rd Infantry Division, Boxes 129 to 131 -
National Archives and Records Administration, College Park, Maryland.