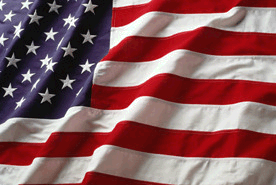 Puerto Rico's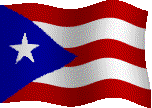 65th INFANTRY REGIMENT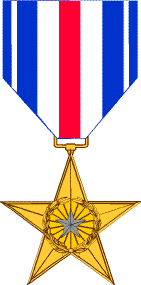 SILVER STAR
HEADQUARTERS 3D INFANTRY DIVISION
GENERAL ORDERS NUMBER 559 - 13 DECEMBER 1951
Master Sergeant Jose D. Lopez, RA10402606, Infantry, Company "L", 65th
Infantry, 3d Infantry Division, United States Army. On 3 July, 1951, Company "L"
attacked enemy-held positions on Hill 581, near Pyon-Gang, Korea. Sergeant
Lopez, as field first sergeant, was with the Third Platoon in the initial stage
of the attack; however, upon observing the First Platoon in trouble and with
casualties, he quickly attached himself to the Second Platoon and led them to
relieve pressure upon the First Platoon. While fearlessly moving about under
heavy enemy fire, Sergeant Lopez suffered three serious wounds, but continued
encouraging the men to hold their positions and to direct fire on the enemy
emplacements. He received first aid two hours after being wounded and remained
three more hours in the area, coordinating platoon fire and inspiring the men
until hostile forces withdrew. The gallantry, leadership and resoluteness displayed
by Sergeant Lopez reflect great credit upon himself and the military service.
Entered the military service from Puerto Rico.
Source: Record Group 338: General Orders 3rd Infantry Division, Boxes 129 to 131 -
National Archives and Records Administration, College Park, Maryland.