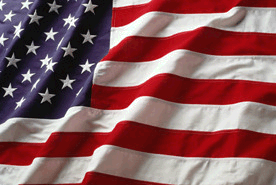 Puerto Rico's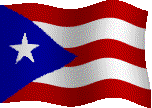 65th INFANTRY REGIMENT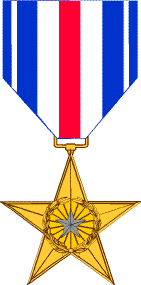 SILVER STAR
HEADQUARTERS 3D INFANTRY DIVISION
GENERAL ORDERS # 196 - 17 June 1951
MASTER SERGEANT PEDRO RODRIGUEZ, RA6674697, Infantry, Company "F", 65th Infantry, 3d Infantry Division, United States Army. On 24 March 1951, near Kopi-Dong, Korea, Sergeant RODRIGUEZ, acting as platoon leader in the absence of a commissioned officer, was leading his unit to secure Hill 476, when the enemy opened fire from a well camouflaged machine gun nest. Although he did not know the exact location of the gun, Sergeant RODRIGUEZ ordered one squad to fix bayonets and assault the general area from which the fire was coming. After the enemy weapon fired again, Sergeant RODRIGUEZ charged the position,
yelling and shooting his rifle demoralizing the enemy and causing him to flee in haste, taking his gun with him, but leaving ammunition and rations behind. The gallantry and extreme devotion to duty displayed by Sergeant RODRIGUEZ reflect great credit upon himself and the military service. Entered the military service from Puerto Rico.
Source: Record Group 338: General Orders 3rd Infantry Division, Boxes 129 to 131 -
National Archives and Records Administration, College Park, Maryland.