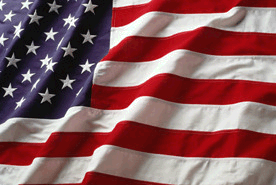 Puerto Rico's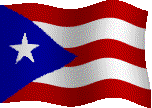 65th INFANTRY REGIMENT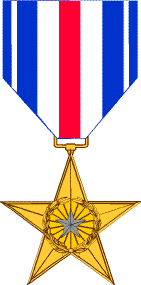 SILVER STAR
HEADQUARTERS 3D INFANTRY DIVISION
GENERAL ORDERS # 261 - 8 July 1951
MASTER SERGEANT PEDRO RODRIGUEZ, RA6674697, Infantry, Company "F", 65th Infantry, 3d Infantry Division, United States Army. On 31 March 1951, near Choksong-myon, Korea, Company "F" was attacking Hill 398, defended by a firmly entrenched enemy supported by mortars. At some distance from the top of the hill, the lead platoon was halted by intense machine gun fire and fragmentation grenades, suffering several casualties. When Sergeant RODRIGUEZ received the order to move his platoon to assist the stalled unit, he ran forward and led his troops in a furious assault, causing the enemy to retreat hastily, thereby relieving the besieged lead platoon. Continuing his charge, Sergeant Rodriguez
pursued the fleeing enemy and covered by friendly machine gun fire, he personally searched the area to rout any enemy troops which might have been left behind. The aggressive leadership and personal gallantry exhibited by Sergeant Rodriguez reflect the highest credit upon himself and the military service. Entered the military service from Puerto Rico.
Source: Record Group 338: General Orders 3rd Infantry Division, Boxes 129 to 131 -
National Archives and Records Administration, College Park, Maryland.