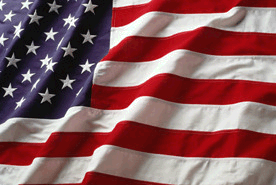 Puerto Rico's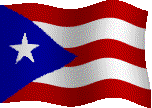 65th INFANTRY REGIMENT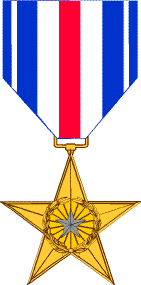 SILVER STAR
HEADQUARTERS 3D INFANTRY DIVISION
GENERAL ORDERS # 550 - 5 December 1951
MASTER SERGEANT HERIBERTO FELICIANO, NG10405827, Infantry, Company "I", 65th Infantry, 3d Infantry Division, United States Army. On 30 September 1951, Company "I" had the objective of seizing and securing an enemy-held hill near Chorwon, Korea, which was studded with a series of wooden bunkers and inter- laced with trenches. Sergeant FELICIANO and other scouts, crawling uphill under enemy observation and fire to attack the positions with grenades, knocked out the first bunker. Although wounded several times, Sergeant FELICIANO continued to advance through the enemy trenches and aggressively attacked and destroyed other hostile pillboxes until friendly forces had advanced and secured the objective. The exemplary determination, objective disregard for personal safety, and superb gallantry displayed by Sergeant FELICIANO reflect the highest credit upon himself and the military service. Entered the military service from Puerto Rico.
Source: Record Group 338: General Orders 3rd Infantry Division, Boxes 129 to 131 -
National Archives and Records Administration, College Park, Maryland.
6 JAN 1952 - DURING CEREMONIES AT THE 3RD BN CP, COL JULIAN LINDSAY, CO, 65TH INF REGT, ERD US INF DIV, PRESENTS THE SILVER STAR MEDAL TO SGT HERIBERTO DELICIANO* (PENUALES, P.R.) OF "I" CO. - US ARMY PHOTO BY CPL FRED KRACHTUS(YA) 3RD SIG CO.

* TYPO IN DESCRIPTION OF PHOTO - SHOULD BE SGT HERIBERTO FELICIANO