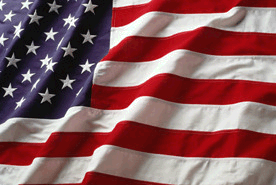 Puerto Rico's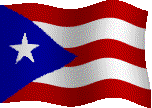 65th INFANTRY REGIMENT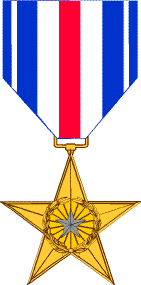 SILVER STAR
HEADQUARTERS 3D INFANTRY DIVISION
GENERAL ORDERS # 305 - 24 July 1951
MASTER SERGEANT ISAAC PAZ AYALA, RA30432566, Infantry, Company "B", 65th
Infantry, 3d Infantry Division, United States Army. On 27 April 1951, Company
"B", occupying a blocking position on Hill 476 near Uijongbu, Korea, had
been viciously attacked by a numerically superior enemy force which managed
to surround the area. When the company was ordered to withdraw, it was neces-
sary to assault the hostile positions with a bayonet charge to create an
escape gap in the enemy line. Moving forward with his platoon, Sergeant PAZ-
AYALA located an enemy machine gun which was inflicting casualties on his unit
and, maneuvering himself to within approximately 60 yards of the weapon, he
killed its crew with the accurate fire of his carbine. Having eliminated the
gun crew, Sergeant PAZ AYALA ran through vicious enemy cross fire to the posi-
tion and turning the weapon around, began firing on a group of retreating
hostile soldiers, killing and wounding several. Sergeant PAZ AYALA'S gallant
and aggressive behavior materially aided the successful withdrawal of his
unit and reflects the highest credit upon himself and the military service.
Entered the military service from Puerto Rico.
Source: Record Group 338: General Orders 3rd Infantry Division, Boxes 129 to 131 -
National Archives and Records Administration, College Park, Maryland.