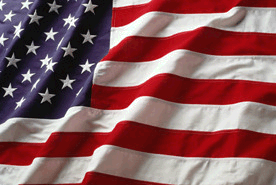 Puerto Rico's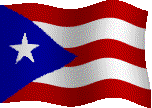 65th INFANTRY REGIMENT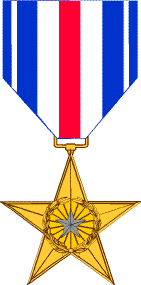 SILVER STAR
HEADQUARTERS 3D INFANTRY DIVISION
GENERAL ORDERS # 197 - 17 June 1951
PRIVATE FIRST CLASS MARINE NARVAEZ MONTALVO, ER30415205, Army Medical
Service, Medical Company, 65th Infantry, 3d Infantry Division, United States
Army. On 29 April 1951, Company "C", 65th Infantry, sustained several
casualties while attacking well-defended enemy positions on Hill 272, Korea.
Private NARVAEZ MONTALVO, attached to Company "C" as an aid man, repeatedly
braved intense hostile fire to give medical assistance to his wounded comrades.
When a friendly infantryman was severely wounded and completely
surrounded by the enemy, Private NARVAEZ MONTALVO fought his way to the
stricken soldier's side, wounding several enemy. He was subjected to a
fanatical enemy attack while rendering first aid and, while offering valiant
resistance, was mortally wounded. The outstanding gallantry and exemplary
devotion to duty displayed by Private NARVAEZ MONTALVO reflect great credit
upon himself and the military service. Entered the military service from
Puerto Rico.
Source: Record Group 338: General Orders 3rd Infantry Division, Boxes 129 to 131 -
National Archives and Records Administration, College Park, Maryland.