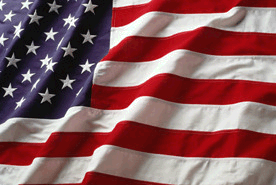 Puerto Rico's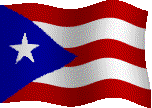 65th INFANTRY REGIMENT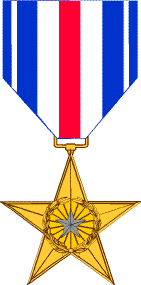 SILVER STAR
HEADQUARTERS 3D INFANTRY DIVISION
GENERAL ORDERS # 14 - 24 January 1951
PRIVATE FIRST CLASS ROBERTO CARRERAS, RA10406512, Infantry,
Headquarters and Headquarters Company, 65th Infantry, 3d Infantry Division,
United States Army, is cited for gallantry in action. On 27 November 1950,
near Kowan, Korea, Private Carreras platoon had established contact with
a numerically superior enemy force while advancing through a small village.
The lead elements of the platoon received intensified fire from automatic
weapons while moving forward. Realizing that the enemy fire was causing
considerable hindrance to the advance of the platoon, he, with utter disregard
for his personal safety, moved his vehicle to an exposed position to the front
of the platoon and began firing the fifty caliber machine gun mounted on
the vehicle. Immediately the enemy concentrated their fire on Private
Carreras in an attempt to render his weapon useless. Then he moved his
vehicle to a more covered position and resumed firing at the enemy supporting
the platoon's advance. His intrepid action caused the enemy to concentrate
their fire upon him enabling the platoon to move forward successfully.
The inspirational heroism under fire displayed by Private Carreras
exemplifies the highest traditions of the military service. Entered the
military service from Puerto Rico.
Source: Record Group 338: General Orders 3rd Infantry Division, Boxes 129 to 131
National Archives and Records Administration, College Park, Maryland.