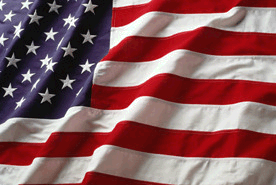 Puerto Rico's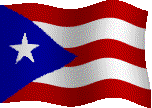 65th INFANTRY REGIMENT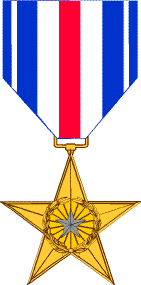 SILVER STAR
HEADQUARTERS 3D INFANTRY DIVISION
GENERAL ORDERS # 214 - 22 June 1951
PRIVATE FIRST CLASS TOMAS ROSA CLAUDIO, ER30443526, Infantry, Company
"F", 65th Infantry, 3d Infantry Division, United States Army. On 31 March 1951,
Company "F" was attacking enemy positions on Hill 398 in the vicinity
of Choksong-myon, Korea. As scout of the lead platoon, private ROSA CLAUDIO
was in front of the advance assault elements. In crossing an open area, he
found himself being subjected to severe mortar fire and hand grenades which
the enemy was directing toward his unit as it moved up the hill. Private
ROSA CLAUDIO, seeing that the barrage of grenades was causing casualties
among his platoon, deliberately advanced toward the concealed foe and
engaged him with small arms fire at close range. With great risk to his own
life, he secured a position, despite the pressure of enemy fire, and held
it, until a second platoon assaulted and drove the enemy before them. Private
ROSA CLAUDIO'S inspiring example of bravery and gallant action reflect great
credit upon himself and the military service. Entered the military service
from Puerto Rico.
Source: Record Group 338: General Orders 3rd Infantry Division, Boxes 129 to 131
National Archives and Records Administration, College Park, Maryland.