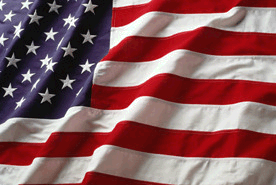 Puerto Rico's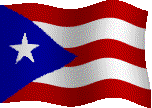 65th INFANTRY REGIMENT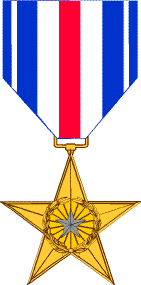 SILVER STAR
HEADQUARTERS 3D INFANTRY DIVISION
GENERAL ORDERS # 113 - 23 April 1951
PRIVATE FIRST CLASS ARTHUR D. CIRINO RIVERA, RA29188854, Infantry, Company "I". 65th Infantry, 3d Infantry Division, United States Army. On 4 February 1951, near Chomchon, Korea, Private CIRINO RIVERA was the radio operator attached to a platoon that was advancing under heavy small arms and automatic weapons fire. The platoon was charging over a small hill, raked by enemy fire. Private CIRINO
RIVERA saw that several of the men were reluctant to move through the incessant enemy barrage. He rushed forward, shouting for the others to follow. His example inspired the rest of the platoon and they followed him over the crest of the hill and toward the enemy positions. Private CIRINO RIVERA was cut down by a full burst of machine gun fire. Private CIRINO RIVERA'S display of courage, determination, and complete disregard for his personal safety inspired his comrades and are in keeping with the highest traditions of the military service. Entered the military service from Puerto Rico.
Source: Record Group 338: General Orders 3rd Infantry Division, Boxes 129 to 131 -
National Archives and Records Administration, College Park, Maryland.