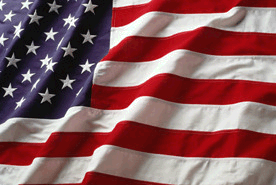 Puerto Rico's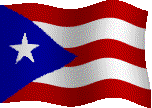 65th INFANTRY REGIMENT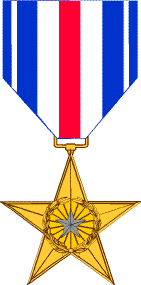 SILVER STAR
HEADQUARTERS 3D INFANTRY DIVISION
GENERAL ORDERS # 195 - 19 June 1953

Private First Class HAROLD WHITESIDE, RA14461378, Infantry, Company "G", 65th
Infantry Regiment, 3d Infantry Division, United States Army. During the early morn-
ing hours of 16 May 1953, Outpost "Harry", in the vicinity of Songnae-dong, Korea,
after being subjected to intense artillery and mortar fire, was attacked by a rein-
forced company strength hostile force. Private WHITESIDE was assistant squad leader
when the squad's sector on the outpost came under enemy fire. In the ensuing action,
the squad leader was mortally wounded by an incoming mortar round. Private WHITESIDE
immediately took charge of the squad. Without regard for his personal safety, he
continually moved from one exposed position to another , checking the security of his
area. Although wounded, he refused to be evacuated until assured that his sector
of responsibility was secure from the enemy probe. As a result of his inspirational
actions, the members of his squad increased their determination and intensified their
volume of accurate fire, which was a major contributing factor in the successful
defense of the position. Private WHITESIDE'S outstanding gallantry and devotion to
duty reflect great credit upon himself and the military service. Entered the Federal
service from North Carolina.

Source: Record Group 338: General Orders 3rd Infantry Division, Boxes 129 to 131 -

National Archives and Records Administration, College Park, Maryland.