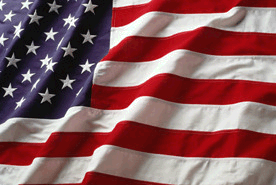 Puerto Rico's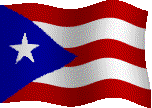 65th INFANTRY REGIMENT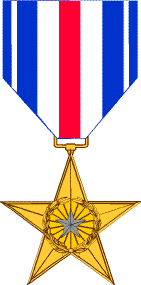 SILVER STAR
HEADQUARTERS 3D INFANTRY DIVISION
GENERAL ORDERS # 539 - 25 November 1951
PRIVATE FIRST CLASS ISMAEL ROBLES DE JESUS, US50100874, Infantry, Company
"I", 65th Infantry, 3d Infantry Division, United States Army. On 18 September
1951, near Chorwon, Korea, Company "I", advancing up the steep slopes of Ob-
jective SCARE under cover of darkness and fog, was subjected to the intense
fire of four enemy machine guns located above the company. Private ROBLES DE
JESUS, aware of the seriousness of the situation, voluntarily exposed himself
to the withering hostile fire by advancing to the crest of the hill and single-
handedly assaulting one of the machine gun emplacements, killing the occupants
with rounds from his weapon. However, in so doing, he was struck and mortally
wounded by the fire of another enemy machine gun. The selfless gallantry and
courageous initiative displayed by Private ROBLES DE JESUS reflect great credit
upon himself and are in keeping with the high traditions of the military ser-
vice. Entered the military service from Puerto Rico.
Source: Record Group 338: General Orders 3rd Infantry Division, Boxes 129 to 131 -
National Archives and Records Administration, College Park, Maryland.