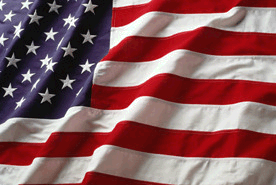 Puerto Rico's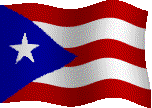 65th INFANTRY REGIMENT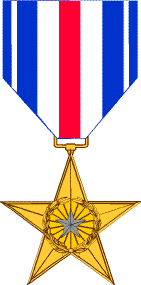 SILVER STAR
HEADQUARTERS 3D INFANTRY DIVISION
GENERAL ORDERS # 546 - 30 November 1951
PRIVATE FIRST CLASS JUAN F. RODRIGUEZ FORTY, US29129750, Com-
pany "C" 65th Infantry, 3d Infantry Division, United States Army. On 3 June
1951, Company "C" launched an attack on the enemy, holding Hill 466 near Sun-
bong-ni, Korea. From the advantageously located enemy positions on sheer rocky
cliffs approaching the hill, the hostile troops brought the First Platoon under
intense fire, slowing the advance. Private RODRIGUEZ FORTY, to facilitate the
attack and with complete disregard for his personal safety, climbed the cliffs
in the face of hostile fire, pausing only to throw some of the enemy's own
hand grenades back at them. Assisted by another enlisted man, he successfully
charged and destroyed two enemy machine guns and killed the gunners. Private
Rodriguez Forty's gallantry and courage greatly aided the company in seizing
its objective and reflect the highest credit upon himself and the military
service. Entered the military service from Puerto Rico.
Source: Record Group 338: General Orders 3rd Infantry Division, Boxes 129 to 131 -
National Archives and Records Administration, College Park, Maryland.