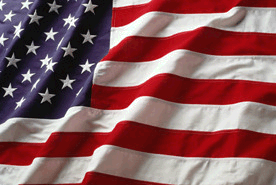 Puerto Rico's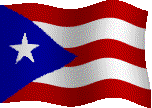 65th INFANTRY REGIMENT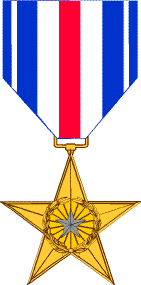 SILVER STAR
HEADQUARTERS 3D INFANTRY DIVISION
GENERAL ORDERS # 67 - 12 March 1951
PRIVATE FIRST CLASS WILLIAM HERNANDEZ, RA10406523, Infantry, Company "A",
65th Infantry, 3d Infantry Division, United States Army. On 31 January 1951,
near Kalgok, Korea, Private Hernandez was serving as forward scout in a platoon
assault on an enemy held hill. When he approached one of the enemy
strongholds, Private Hernandez took the initiative and charged fearlessly
up the forward slope. In spite of the incessant small arms fire and hand
grenades thrown against him, he charged the enemy position throwing grenades
into the midst of the defenders. His action completely disorganized the
enemy and forced him into a disorderly retreat. Private Hernandez pursued
the retreating enemy, firing his rifle as he ran. This outstanding display
of courage and aggressiveness allowed the platoon to clear the enemy from
the hill. Private Hernandez's actions reflect great credit upon himself and
the military service. Entered the military service from Puerto Rico.
Source: Record Group 338: General Orders 3rd Infantry Division, Boxes 129 to 131
National Archives and Records Administration, College Park, Maryland.