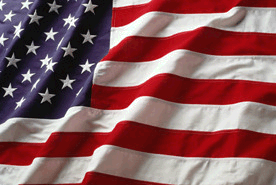 Puerto Rico's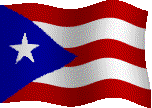 65th INFANTRY REGIMENT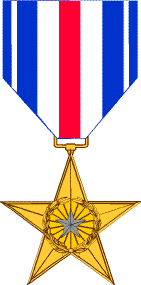 SILVER STAR
HEADQUARTERS 3D INFANTRY DIVISION
GENERAL ORDERS # 303 - 31 July 1953
Private THOMAS J. O'TOOLE, US23735206, Infantry, Company "B", 65th Infantry
Regiment, 3d Infantry Division, United States Army. On the night of 8 July 1953,
Private O'TOOLE was a member of a five man listening post which had taken up a posi-
tion on contested ground forward of the main line of resistance in the vicinity of
Chungmoksil, Korea. As midnight approached, an enemy force of platoon size launched
an attack in which they employed automatic weapons and numerous grenades. Private
O'Toole, responding at once, mortally wounded three of the enemy in the initial burst
of fire and continued to lay heavy and effective fire on the oncoming enemy until his
weapon was blown from his hands by the force of an exploding grenade. Private
O'TOOLE then moved to a position where one of his comrades had fallen and took up his
weapon. Alternately hurling grenades and leveling effective fire on the enemy, he
continued in the intense fire fight until the enemy was routed and withdrew in dis-
order. Private O'TOOLE'S outstanding gallantry and devotion to duty reflect great
credit upon himself and the military service. Entered the Federal Service from
Pennsylvania.
Source: Record Group 338: General Orders 3rd Infantry Division, Boxes 129 to 131 -
National Archives and Records Administration, College Park, Maryland.