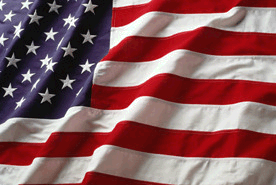 Puerto Rico's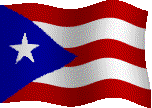 65th INFANTRY REGIMENT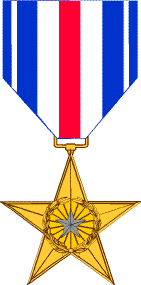 SILVER STAR
HEADQUARTERS 3D INFANTRY DIVISION
GENERAL ORDERS # 121 - 6 May 1952
SERGEANT FIRST CLASS CANDIDO COLON FONSECA, RA10405562, Infantry, Company
"L", 65th Infantry, 3d Infantry Division, United States Army. On 12 December
1950, Sergeant COLON FONSECA was sent with the second platoon of Company "L",
as platoon sergeant, to take the village of Haton-ni Korea, about four miles
from the company command post. When Sergeant COLON FONSECA and his platoon
crossed the river just in front of the village, they were met with an extremely
heavy fire from small arms, machine guns, mortars in the hands of a numerically
superior, well entrenched enemy. Receiving an order to withdraw, Sergeant
COLON FONSECA, without regard for his own personal safety, took an exposed
position and, with two other men, kept delivering fire on the enemy to cover the
platoon's withdrawal. After dark he was able to neutralize the enemy machine
guns with his rifle and hand grenades. During the battle one of his two
companions, a Republic of Korea soldier, was wounded and Sergeant COLON FONSECA,
after giving him first aid, carried him more than four miles to safety.
Sergeant COLON FONSECA'S gallantry, personal courage, and disregard for his own
safety reflect grant credit upon himself and the military service. Entered
the military service from Puerto Rico.
Source: Record Group 338: General Orders 3rd Infantry Division, Boxes 129 to 131 -
National Archives and Records Administration, College Park, Maryland.