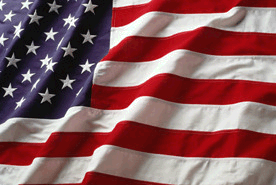 Puerto Rico's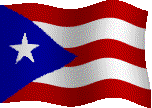 65th INFANTRY REGIMENT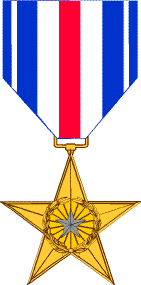 SILVER STAR
HEADQUARTERS 3D INFANTRY DIVISION
GENERAL ORDERS # 114 -23 April 1951

SERGEANT FIRST CLASS RAMON SANTIAGO ROQUE, RA30423607,
Infantry, Company "L", 65th Infantry, 3d Infantry Division, United States Army. On 21
February 1951,the 3d Platoon of Company "L" was gathering river crossing data along
the Han River in Korea, when it came under incessant fire from a well dug-in enemy force
on the other side of the river. When the platoon leader and five other members
of the platoon were killed and the remainder of the men pinned down, Sergeant
SANTIAGO ROQUE took command of the platoon. With complete disregard for his
personal safety, he ran from man to man directing fire and reorganizing the platoon.
When an order to evacuate the wounded and withdraw from the area was given,
Sergeant SANTIAGO ROQUE braved the heavy fire to inform each man. Four times he
exposed himself upon the barren slope approaching the bank of the river in order
to evacuate the wounded. The gallantry and devotion to duty displayed by Sergeant
SANTIAGO ROQUE reflect great credit upon himself and the military service. Entered
the military service from Puerto Rico.
Source: Record Group 338: General Orders 3rd Infantry Division, Boxes 129 to 131 -
National Archives and Records Administration, College Park, Maryland.