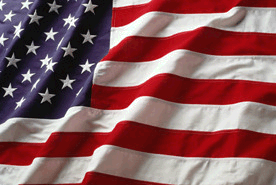 Puerto Rico's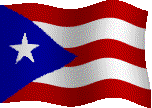 65th INFANTRY REGIMENT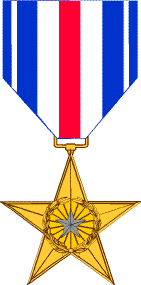 SILVER STAR
HEADQUARTERS 3D INFANTRY DIVISION
GENERAL ORDERS # 263 - 23 July 1953
Sergeant JAMES W. DOOLEY, US55225201, Infantry, Company "E", 65th Infantry
Regiment, 3d Infantry Division, United States Army. On the afternoon of 9 June 1953,
Sergeant DOOLEY was a member of the assault element of a patrol which closed with
the enemy in an attack on Hill "412" in the vicinity of Sagimak, Korea. Sergeant
DOOLEY exposed himself to hostile fire at the apertures of enemy occupied caves on
the hill to hurl grenades which inflicted numerous casualties and neutralized the
hostile fire. As six enemy soldiers charged from their bunker in an assault, he
exposed himself to their fire and mortally wounded the soldiers. When a comrade
fell seriously wounded on the upper slope of the hill, he immediately made his way
up the steep face of the slope under intense enemy fire. Upon arriving beside the
wounded comrade, the enemy hurled a grenade in the area. Sergeant DOOLEY threw
himself on top of the wounded man to afford him protection. As a result of this
action, Sergeant DOOLEY suffered wounds. With the protection of covering fire from
the other members of the patrol, he then made the descent, carrying the casualty
under full enemy observation and fire and returned the man to safety. The patrol
then effected a successful retrograde movement to friendly lines. Sergeant DOOLEY'S
outstanding gallantry and devotion to duty reflect great credit upon himself and
the military service. Entered the Federal Service from Michigan.
Source: Record Group 338: General Orders 3rd Infantry Division, Boxes 129 to 131 -
National Archives and Records Administration, College Park, Maryland.