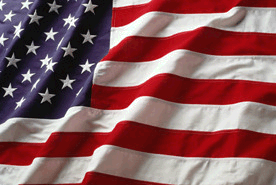 Puerto Rico's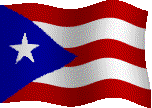 65th INFANTRY REGIMENT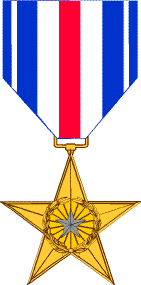 SILVER STAR
HEADQUARTERS 3D INFANTRY DIVISION
GENERAL ORDERS # 361 - 27 August 1953
SERGEANT PEDRO LUIS MEDINA PINEIRO
PHOTOGRAPH WAS SUBMITTED TO THIS SITE BY A RELATIVE
Sergeant PEDRO MEDINA PINEIRO, US50114797, Infantry, Headquarters and Headquarters Company, 65th Infantry Regiment, 3d Infantry Division, United States Army. On the night of 20 July 1953, a squad of an Antitank and Mine Platoon, led by Sergeant MEDINA PINIERO, set out on a mine detecting mission forward of the friendly main line of resistance in the the vicinity of Kundong-Myon, Korea. As they began their duties, an enemy artillery and mortar barrage began, seriously wounded several men, mortally wounded another and created a state of disorder among the rest of the squad members. Exercising exceptional command presence, Sergeant MEDINA PINEIRO calmly organized his men and directed the evacuation of the casualties from the stricken area back to the friendly lines. He then went back alone to the perilous area to search for more wounded. Finding another casualty, he carried him back to safety. Sergeant MEDINA PINEIRO'S outstanding gallantry and devotion to duty reflect great credit upon himself and the military service. Entered the Federal Service from Puerto Rico.

Source: Record Group 338: General Orders 3rd Infantry Division, Boxes 129 to 131 -

National Archives and Records Administration, College Park, Maryland.