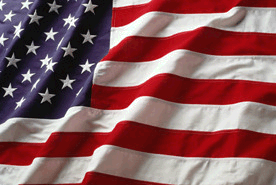 Puerto Rico's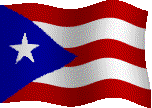 65th INFANTRY REGIMENT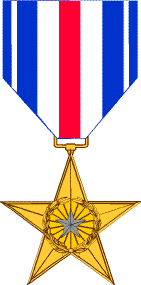 SILVER STAR
HEADQUARTERS 3D INFANTRY DIVISION
GENERAL ORDERS # 274 - 26 July 1953
Sergeant ROBERT D. HACKENSON, US55235754, Infantry, Company "F", 65th Infantry
Regiment, 3d Infantry Division, United States Army. On the afternoon of 10 June
1953, Company "F" commenced to attack enemy held Hill "412" in the vicinity of
Sagimak, Korea. When attempting to attack enemy positions on the reverse slope of
the hill, the assault team was met by a hail of enemy grenades, automatic weapons,
and mortar fire. Two squads from the support platoon were quickly called into the
conflict. Sergeant HACKENSON was a squad leader in this support unit. The platoon
leader then asked for volunteers to form an eight man assault team in a rush of the
enemy's positions. Armed with grenades, Sergeant HACKENSON immediately volunteered
and began hurling grenades into enemy trenches. Moving over the crest, he came under
automatic weapons fire from a concealed enemy position. Exposing himself to the
raking fire, he continued his advance, throwing grenades with devastating effect.
His actions resulted in mortally wounding four of the enemy, rendering others as
casualties, and contributing immeasurably towards the complete rout of the enemy
from their entrenched positions. Sergeant HACKENSON'S outstanding gallantry and
devotions to duty reflect great credit upon himself and the military service. Entered
the Federal Service from Illinois.
Source: Record Group 338: General Orders 3rd Infantry Division, Boxes 129 to 131 -
National Archives and Records Administration, College Park, Maryland.