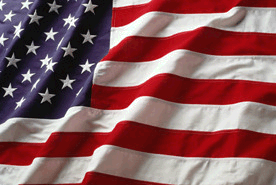 Puerto Rico's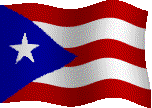 65th INFANTRY REGIMENT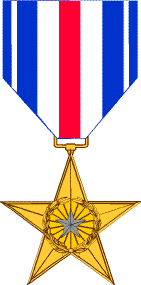 SILVER STAR
HEADQUARTERS 3D INFANTRY DIVISION
GENERAL ORDERS # 290 - 17 July 1951
SERGEANT FIRST CLASS ANGEL L. OCASIO, RA10403238, Infantry, Company "F", 65th Infantry, 3d Infantry Division, United States Army. On 23 April 1951, in the vicinity of Ognyo-bong, Korea, Company "F" was subjected to a fanatical attack by a large hostile force. Noticing that one of his comrades had been seriously wounded, Sergeant OCASIO bravely went to his assistance and, completely oblivious of the heavy volume of fire sweeping the area, carried him to a place of safety. During the fierce firefight, Sergeant OCASIO moved from position to position, encouraging his men and directing their fire and movement, while returning to the command post to procure ammunition to replenish the rapidly diminishing supply, he was mortally wounded by fragments from an exploding shell. Sergeant OCASIO'S selfless gallantry reflects great credit upon himself and is in keeping with the esteemed traditions of the military service. Entered the military service from Puerto Rico.
Source: Record Group 338: General Orders 3rd Infantry Division, Boxes 129 to 131 -
National Archives and Records Administration, College Park, Maryland.