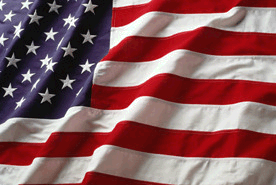 Puerto Rico's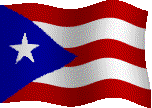 65th INFANTRY REGIMENT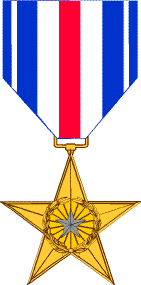 SILVER STAR
HEADQUARTERS 3D INFANTRY DIVISION
GENERAL ORDERS # 499 - 31 October 1951
SERGEANT (then CORPORAL) VIDAL REYES, RA10403872, Infantry, Company "A",
65th Infantry, 3d Infantry Division, United States Army. On 4 June 1951, "A"
Company's First Platoon was assaulting an objective, near Unchon-ni, Korea,
when a powerful enemy counterattack severed it from the main body of the com-
pany and left it without communication. Sergeant REYES, realizing the seri-
ousness of this situation, volunteered to lay wire across the embattled area
and establish communication with the isolated platoon. Creeping and crawling
forward through the rock strewn and bullet-swept terrain, he edged his way
along stringing the ground wire behind him. During the hazardous mission, he
was brought under fire by two enemy snipers, bu, taking calm and careful aim
with his own rifle, Sergeant REYES killed them both. He then continued on his
way, and reaching the cut-off unit, restored communication between it and the rest
of the company. The steadfast gallantry displayed by Sergeant REYES reflects
the highest credit upon himself and the military service. Entered the military
service from Puerto Rico.
Source: Record Group 338: General Orders 3rd Infantry Division, Boxes 129 to 131 -
National Archives and Records Administration, College Park, Maryland.