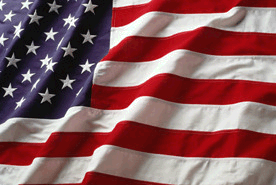 Puerto Rico's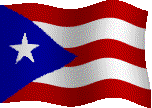 65th INFANTRY REGIMENT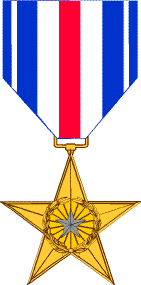 SILVER STAR
HEADQUARTERS 3D INFANTRY DIVISION
GENERAL ORDERS # 207 - 8 June 1952
Captain (then First Lieutenant) JOHN G. MANTALAS), 063064, Infantry,
Company "A", 65th Infantry, 3d Infantry Division, United States Army. On 4
June 1951, Captain MANTALAS led his platoon in an attack on well-fortified
enemy position near near Anu, Korea. The hostile force commanded excellent
observation and fields of fire of the surrounding territory and for several
days had repulsed heavy attacks by friendly troops. Despite intense hostile
fire, the platoon advanced to a strip of open terrain that was covered by
devastating enemy automatic weapons fire. Fully exposing himself to the lethal
hail of fire, Captain MANTALAS dashed across the fire-swept terrain, firing
his carbine at a rapid rate. This aggressive and unexpected action took the
foe by surprise and forced him to temporarily seek cover, enabling the friendly
force to cross the open terrain. The advance continued to the base of a huge
boulder, from which the enemy rained down a terrific barrage of hand grenades.
After an attack from both the right and left flank had failed and realizing
that immediate action must be taken to prevent his platoon's annihilation,
Captain MANTALAS completely disregarded his personal safety as he climbed over
the great obstruction, shouting, and firing his weapon with deadly accuracy.
Inspired by their leader's courageous actions, the friendly troops rose from
their positions and, with renewed spirit, surmounted the boulder and completely
routed the foe. Captain Mantalas' outstanding gallantry and initiative were
directly responsible for the capture of the strategically important position
and reflect the highest credit upon himself and the military service. Entered
the Federal Service from Wisconsin.
Source: Record Group 338: General Orders 3rd Infantry Division, Boxes 129 to 131 -National Archives and Records Administration, College Park, Maryland.