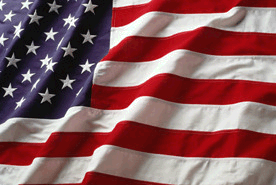 Puerto Rico's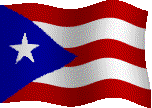 65th INFANTRY REGIMENT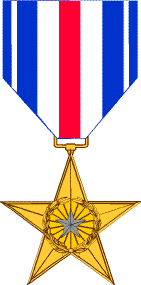 SILVER STAR
HEADQUARTERS 3D INFANTRY DIVISION
GENERAL ORDERS # 481 - 16 November 1953
Private First Class J. D. Pruitt, US53138657, Infantry, Company "C", 65th
Infantry Regiment, 3d Infantry Division, United States Army. On the night of 16
July 1953, in the vicinity of Kumhwa, Korea, Private PRUITT was a member of a combat
patrol advancing to Hill "326", a contested area near enemy lines. Reaching the
crest of the hill, he effectively positioned himself on the defense perimeter and
opened fire on an approaching enemy force. In the ensuing fire fight and hand-to-
hand combat, an enemy soldier charged toward Private PRUITT and attempted to take
him prisoner. Private PRUITT aggressively engaged the man and threw him down the
steep slope. Immediately, another of the enemy attacked Private PRUITT and was
also knocked down the hillside. Private PRUITT then threw several grenades into
the rapidly retreating force, mortally wounding a number of the foe. His quick
decisions and courageous actions contributed materially to the success of the
mission with a minimum of casualties. Private PRUITT'S outstanding gallantry and
devotion to duty reflect great credit upon himself and the military service.
Entered the Federal Service from Mississippi.
Source: Record Group 338: General Orders 3rd Infantry Division, Boxes 129 to 131 -
National Archives and Records Administration, College Park, Maryland.