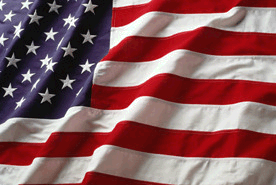 Puerto Rico's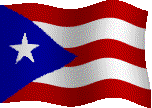 65th INFANTRY REGIMENT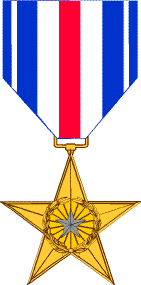 SILVER STAR
HEADQUARTERS 3D INFANTRY DIVISION
GENERAL ORDERS # 494 - 20 November 1953
Private First Class Robert A. Lerner, RA12420690, Infantry, Company "B", 65th
Infantry Regiment, 3d Infantry Division, United States Army. During the early morn-
ing hours of 9 July 1953, in the vicinity of Chung-Mok Sil, Korea, Private LERNER
was in charge of a listening post 750 yards forward of the main line of resistance
when the position was attacked by a large enemy force. In the action, Private
LERNER immediately directed accurate fire upon the advancing foe to delay the attack
until friendly reinforcements could arrive. Despite the intense fire of the defend-
ers, the enemy moved up the slope and seriously wounded Private Lerner with aut-
matic weapons fire and grenades. Disregarding his wounds, Private LERNER coura-
geously continued to defend the outpost until the enemy overran his position. Pri-
vate LERNER evaded capture by moving from the hilltop and rolling down the slope.
His brave actions in delaying the foe contribute materially to the success of the
ensuing counterattack and defeat of the assault. Private LERNER'S outstanding hero-
ism and devotion to duty reflect great credit upon himself and the military service.
Entered the Federal Service from New York.
Source: Record Group 338: General Orders 3rd Infantry Division, Boxes 129 to 131
National Archives and Records Administration, College Park, Maryland.