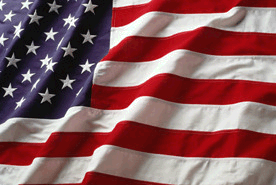 Puerto Rico's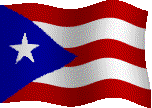 65th INFANTRY REGIMENT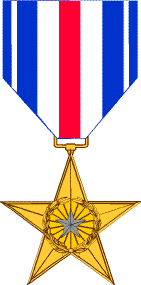 SILVER STAR
HEADQUARTERS 3D INFANTRY DIVISION
GENERAL ORDERS # 510 - 4 December 1953
Sergeant First Class CLOFUS O. FARRIS, ER15455790, Infantry, Company "C",
65th Infantry Regiment, 3d Infantry Division, United States Army. During the
afternoon and night of 16 July 1953, in the vicinity of Kumhwa, Korea, the com-
bat patrol of which Sergeant FARRIS was a member was advancing forward of the
main line of resistance when it was subjected to heavy barrages of enemy mortar
and artillery fire. As a result of the concentration, a number of casualties were
sustained and Sergeant FARRIS immediately began to administer medical aid. In the
ensuing movement back to friendly lines, he bravely assisted in evacuating the
wounded patrol members, despite the heavy enemy fire, until several other men fell
unconscious from the intense heat. Realizing the need for help, he volunteered to
climb a highly exposed hillside, contact friendly elements and guide them to the
disabled platoon. With complete disregard for his personal safety, he coura-
geously ran up the steep slope in a valiant attempt to reach United Nations posi-
tions but was mortally wounded by the enemy fire. Sergeant FARRIS' outstanding
gallantry and devotion to duty reflect great credit upon himself and the military
service. Entered the Federal Service from Kentucky.
Source: Record Group 338: General Orders 3rd Infantry Division, Boxes 129 to 131 -
National Archives and Records Administration, College Park, Maryland.